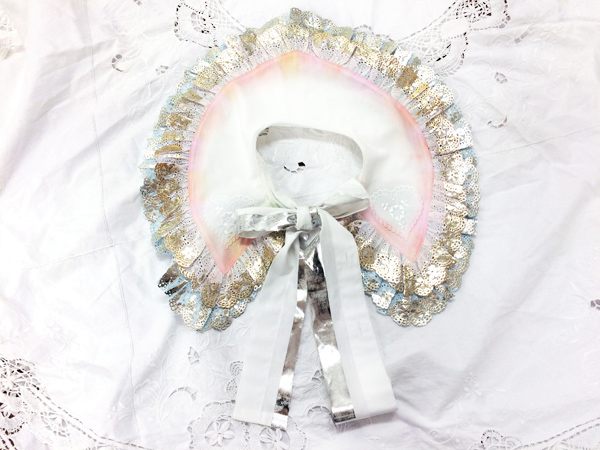 Place : SHISEIDO THE GINZA
東京都中央区銀座7-8-10
Date : 2016.02.18(Thu) – 03.15(Tue)
国内外で活躍するアーティストの選りすぐりの作品を一点展示する「一点展」。
YUKI FUJISAWAによる一点物のつけ襟の作品が一ヶ月間展示されます。
問合せ:SHISEIDO THE GINZA 1F ビューティーマルシェ
TEL:03-3571-1420
※展示は3月15日(火)までを予定していますが、期間中に作品が購入された場合は終了となります。
The exhibition "一点展:Itten-ten" has started at SHISEIDO THE GINZA from today.
The curator of Nishioka Pencil selects the works of international artists. One of a kind collar by YUKI FUJISAWA is displayed for a month.
Information:SHISEIDO THE GINZA 1F beauty marche
TEL:03-3571-1420
※Exhibition is scheduled till March 15th, but If the work has been purchased will be the exhibition end.